Manitoba Magazine
Publishers' Association
Artspace
606 - 100 Arthur Street
Winnipeg, Manitoba
R3B 1H3

Phone: (204) 942-0189
Fax: (204) 942-1555
E-mail:mmpa@mts.net

Welcome to Manitoba's thriving
magazine publishing industry.
---
Maggie Awards
Mark your 2013 calendars now,
as Thursday, September 26th
is when we will once again be presenting the
Annual Manitoba Magazine Publishers' Association
Maggie Awards.
---
2013 Maggie
Guidelines & Entry Form

---

Brenda Johnstone named

Regional Volunteer of the Year


Magazines Canada is pleased to announce the winners of the 2012 Volunteer of the Year awards from four regional magazine associations: Atlantic Canada's Alexa Thompson, Ontario's Alastair Cheng, Manitoba's Brenda Johnstone and BC's Diane Wong. These outstanding volunteers from across the country join Darlene Storey, who has been named Magazines Canada Volunteer of the Year for 2012.

In two weeks, Canadian Magazine Week kicks off in the city of Toronto as professionals gather for MagNet: Canada's Magazine Conference. To celebrate the magazine industry and recognize the invaluable contributions and accomplishments of these remarkable volunteers, Magazines Canada hosts its annual luncheon on Thursday, June 6 during MagNet at the Courtyard Toronto Downtown at 475 Yonge St.

Brenda Johnstone is the President of Johnstone Media Inc. and publisher of Convenience and Carwash Canada. Brenda is currently Secretary of the MMPA and serves on its Membership committee. She has also volunteered on the Association's Awards and Conference planning committees. Brenda is an enthusiastic and willing volunteer who assists the Association and its members whenever the need arises.
Read, Buy, Give...
Advertise in
Manitoba Magazines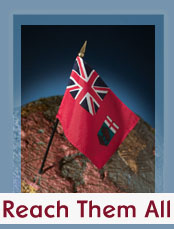 Manitoba consumer arts and cultural magazines reach up to 1,000,000 readers monthly.

Readers enjoy world class writing - prose and poetry, fact and fiction - wrapped in creative design, quality photography and illustration, and printed by some of the best printers in the country.